Anime voice over jobs are a very niche and specialised part of the voice over industry. This post is part of the how to become a voice actor series.
Anime Voice Over Jobs – Some Background

Knowing how to become a voice actor for anime is not really the same as a career in animation voice over. Although Japanese storytelling is one of the oldest traditions of civilisation, the Western World has only become interested in manga and anime in more recent years. Many of the largest and most well known anime were born from the famous Studio Ghibli.
Titles such as Castle In The Sky, Kiki's Delivery Service and Spirited Away are just a few of the now famous anime films produced by Hayao Miyazaki of Studio Ghibli fame. Now a new generation is increasingly enthralled by the stories East-Asian children have been enjoying for decades. The biggest evidence of this new trend is the recent success of the Big Hero 6 franchise based off of the Japanese movie Baymax by Haruki Ueno.
As more anime films, anime series, and comic books get translated into English, the need for voice actors for anime is only going to increase and many more aspiring voice actors will be interested in how to get anime voice over jobs.
What Does It Take To Get Anime Voice Over Jobs
Though most successful voice actors working in anime today started their careers as voice actors without any specific training in the field, almost all of them did begin their careers with certain things in common. Among these are acting experience, vocal range and the ability to assume and maintain a character. A voice actor is first and foremost an actor.
The majority of voice actors working today come from the acting backgrounds. It is the acting skills that make them so desirable by anime studios. It is also those same skills that you need to learn and practice if you want to be taken seriously and get that audition.
Voice Over Anime Jobs – Learning The Art

Voice actors, and actors in general, do not need a formal education to succeed. Aspiring anime actors should first of all get to know anime. You need to at least explore some of the big film titles, anime series, especially the different genres. \The most important thing is to listen and thing about how an anime voice actor is making those voices.
The challenge of performing anime voice over is that it often requires a lot of screaming and using large vocal ranges. Traditional training provides voice actors with the skills they need to give full-body performances that enliven the voices behind the anime. Each role is different, however, so actors should continue to train and learn, and develop new skills along the way.
If you want to learn about the many different voice actors who work in anime here is a useful list.
How To Get Anime Voice Over Jobs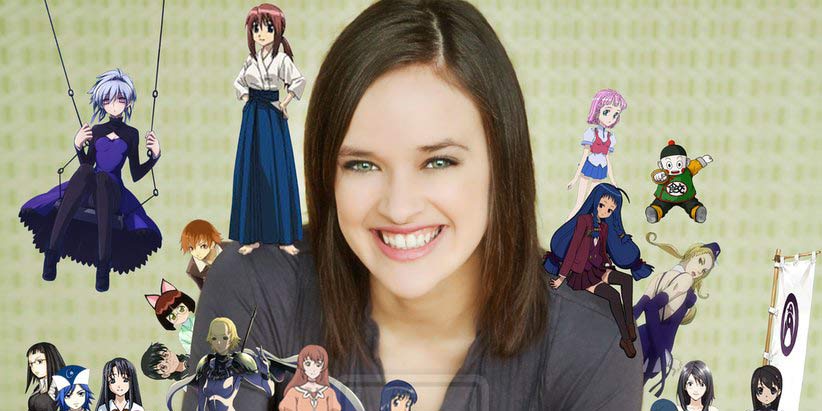 #1. Develop Your Voice
Voice actors must focus on vocal skills. An actor that is able to voice multiple characters in one show will often get work ahead of other actors. To do this you must prepare voices with different dialects, accents, cadence, etc. Developing new voices comes from studying characters in anime and finding a balance between the character expectations and an original portrayal.
Listen to popular anime and record short excerpts. Try to not simply replicate the voice but put your own voice into the recording. The voice must seem true to the character, in tune with the scene, but also original.
#2. Find Representation
Anime acting is tough to break into. The best way to get into the industry is through representation or simply approaching the studios directly. Prepare a demo tape that showcases your skills as a voice actor and highlights your skills in anime. Your tape should play like short scenes from anime and be no more than two to three minutes. You need to use different voices to demonstrate your range.
Many anime projects are a series. This means that unless you work locally to the studio it is unlikely you will be used.
#3. Audition, audition and audition for voice over anime jobs
Auditioning is the most difficult part. With anime being such a niche part of the voice over industry there are lots of competition. It is all too easy to become discouraged by repeated rejections. If you have the skills and really want to work in this part of the voice over industry you need to persevere.
The important part of getting anime voice over jobs is the audition. You absolutely need to demonstrate your individuality, unique skills and anime voice styles. You also need to know the industry, do your research about the different studios, voice directors, successes in the industry and existing voice actors. Anime voice over jobs are fun and can be an exciting part of the industry to work in, work hard and you could be the next rising anime voice over star.
Other types of voice over jobs you might find interesting:
ADR Voice Over Jobs
Audiobook Voice Over Jobs
Cartoon Voice Over Jobs
Commercial Voice Over Jobs
Internet Voice Over Jobs
IVR Voice Over Jobs
Radio Voice Over Jobs
Video Game Voice Over Jobs
For more information on voice acting visit our series of posts on how to become a voice actor

[social_warfare]