How To Start Voice Over Business. This post is part of our series on how to become a voice actor. You might have a remarkable voice, but if you don't get clients then you don't have a business, you have a hobby. Starting of with good focus on developing a voice over business is critical to success.
What you will learn in this post.
How To Start A Voice Over Business.
What is a voice over business? and why you need to care.
Setting out to be independent, to enjoy the freedom of controlling your own destiny is exhilarating. But, the thrill and thoughts of freedom have to be tempered by the reality of getting your voice over business setup. There are a lot of things to consider and do. This can all seem a bit overwhelming as you set out on a new career path.
Learning how to start a voice over business the right way can save you a lot of time and money. There are lots of rookie mistakes people make that can hold them back from winning clients and thriving in the voice over industry.
We'll cover the main points in this post, but if you want to get your business off to a good start, it is worth becoming a Gravy For The Brain member.
#1- Getting Off To The Right Start.

Before you start to jump in and start doing lots of things it is worth developing a plan. We don't advocate creating a massive plan. Just a simple one pager will do. Businesses, if single person ones, that plan are over 60% more likely to succeed. That means taking time to think about your goals, not just as a business but your life goals. If you align your life goals to your business you will be more motivated to succeed.
Life goals not only involve planning your finances, your pension and disposable income. Your life plan involves what you want to do with your life. Quite a big question, but if you can think of it as what would I look back on in my life and be remembered for.
A good place to start is to sketch ideas out first. Then when you have these the next question to answer is how can my voice over career help me reach my life goals. By marrying up your life goals and your business goals you are well on your way to succeeding.
#2 – Developing A Winning Mindset.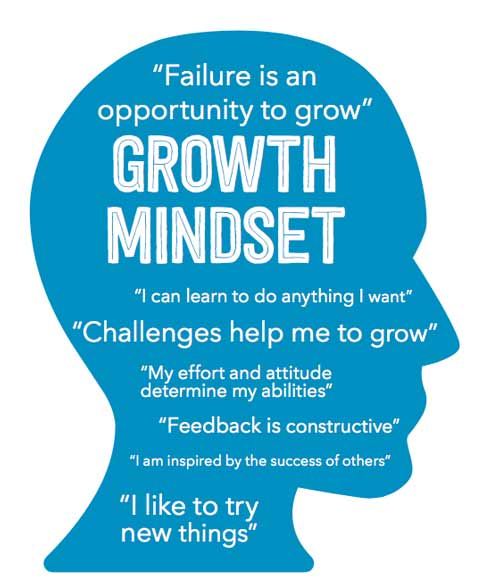 When you're in the middle of trying to get your voice over business of the ground it can be overwhelming. Everybody at this point can suffer from self doubt and question if they are doing the right thing. This is in fact one of the defining points for many people as to whether they quit or go on to succeed.
Instead, trust in the power of your own pursuit. Trust that by showing up on your behalf, and taking bold, consistent action toward what you want, that energy is going to come back to you in clear and surprising ways.
Because here's the reality:
You can either stand up for yourself and passionately pursue what you want, or you can throw up your arms and say "why bother?" and nothing will change.
Developing a successful voice over business starts with your mind-set. Your point of view serves as a filter and guide for how you engage with your business as well as your personal life. A positive mind-set, combined with talent, skills and business knowledge, is a powerful way to develop an interesting and dynamic voice over career.
Choosing to live in that mind-set and implement strategies that that grow from it lead to a successful and fulfilling voice over career. As a voice over actor you live on projects. Now you can let fear rule the fact that as each projects comes to an end you have to have another job. Or you can embrace the methods that strengthen how you build bridges and effectively see each project as a stage to the next. Building a voice over business also means finding and winning clients that use you on a regular a basis.
There will be times when you fail, when you fall over. As a child we know we have to do these things to learn and develop. We do not fail we merely learn. Each setback is not a setback it is a point of reflection for you to learn how to improve. Seize this mind-set and you will make more connections, build more relationships and get more work. Do this and your voice over business will quickly thrive
#3 – What You Need To Get In Place.
Everybody approaches starting a voice over business differently. But the building blocks for any successful voice over business, in fact any business are the same. The most important part about starting out in any new career is to learn about the market, the opportunities and the challenges. If you do this then you are already prepared for some of the challenges ahead and to seize the opportunities when they present themselves.
Here is a list of some of the things you need to get in place for your voice over business.
#1 – Branding, branding, branding
Before you start getting a logo designed or business cards printed just stop and take to develop your brand. You need to stand out in a crowded market and that means putting over you personality, skills and identity clearly. If you just look like another voice over, or worse look unprofessional, you are unlikely to get work or repeat work. It is vital to create a good first impression and look like you offer a high quality service.
#1 – Business plan.
#2 – Logo and brand identity.
#2 – Website.
#4 – Business email.
#5 – Business cards.
#6 – Financial plan.
#7 – Bank account.
#8 – Social media presence – register on Twitter, Facebook, Linkedin.
#9 – Home recording studio.
#10 – Home recording equipment.
#11 – High quality demo reels.
#12 – Home recording software.
#13 – Marketing plan.
#14 – Marketing system.
That might look like a small list, but in fact there is a lot to do in getting all of that in place for your voice over business.
#4 – The Voice Over Business Plan – One Pager.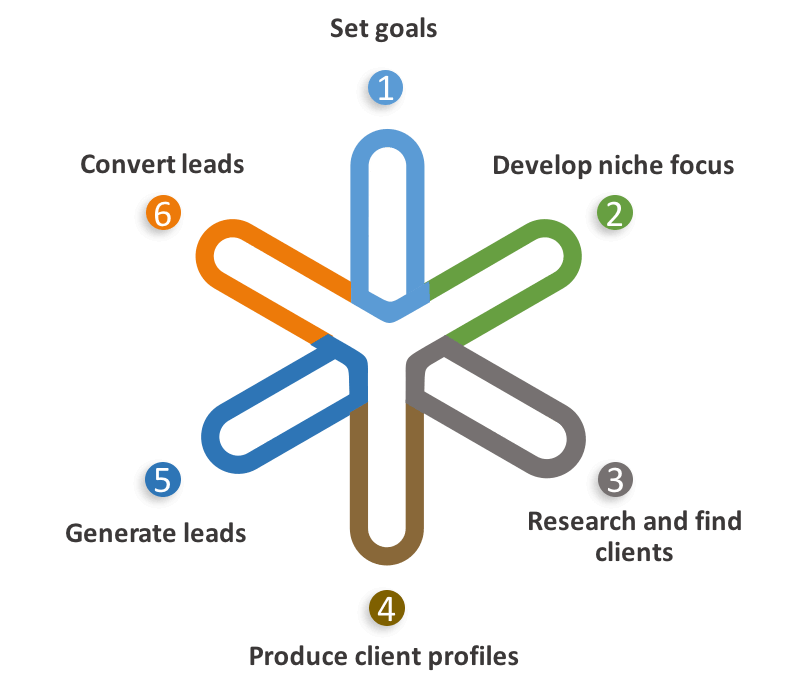 How to define the future for your voice over business
One of the most important aspects of developing your life and your career is to develop a plan. When developing a plan, you need to follow a simple formula, abbreviated "GOST," which stands for "Goals, Objectives, Strategies and Tactics." Each element is essential to the success of the plan.
Let me take you through each of the four steps.
How To Setup Your Voice Over Business – Goals
A goal is a broad primary outcome. if you don't have a goal in life, you are spending your life running around and not achieving anything for yourself. Goals tend to be long term so think about them in terms of between one to three years.
Some goals you can set around for your voiceover business might be.
How much money you want to earn (in a year)
The type or brand of client you want to work with
An agent you want to be listed with
A rate of pay you want to achieve
A new sector of the market you want to gain experience in
To get onto national TV
How To Setup Your Voice Over Business – Objectives.
An objective is a specific and measurable milestone that must be achieved in order to reach a goal.
Each objective will start with a verb. Here are some good ones: increase, deliver, sell, work, find, decrease, speed up, earn, learn. Start an objective with one of these words, and then use numbers to make it measurable. This way you will start to things of the things that you need to do to achieve your goals.
Objectives then are more detailed, measurable and use a smaller time frame. If you haven't already hear it then use SMART to set your objectives
S – specific (include what is to achieved).
M – measurable (how you are going to measure it).
A – achievable (can you do this given the time frame and resources you have).
R – relevant (will it help you achieve a goal – is it relevant).
T – timed (how long will it take, when will you achieve it).
So if you want to earn $100k in a year and each job pays $500 you need to achieve 200 jobs in a year.
Before you set this as an objective you would check if it is realistic e.g. if you are earning $200 per job at the moment it might take you more than a year to achieve this because you need to increase your rate of pay a lot.
How To Setup Your Voice Over Business – Strategy.
A strategy is a plan of action designed to achieve an objective. Strategies tell you how you're going to get there, the overall direction you are going to take.
You need to realise that the most essential and valuable thing that you have to bring to your life and to your work is your ability to think, to act and to get results.
We all have a limited amount of time – it is called being time constrained.
So given the time we do have what is the best way to achieve an objective – in other words what is the best strategy.
As an example if your objective is to earn $100k per year you might have a number of different strategies open to you:
Get more business from existing big customers do bigger jobs ($1000 instead of $500).
Win bigger clients (increase rate of pay so average goes up to $600 or more).
Work more – do more auditions (do more auditions and more work overall).
Convert more opportunities (improve how you convert more auditions to work).
How To Setup Your Voice Over Business – Tactics.
A tactic is a task you do in pursuing an objective associated with a strategy.
Tactics are the small steps you have to perform to achieve your strategies. Tactics are your daily "to-do" list, that give you the momentum towards achieving your objectives.
Tactics are also about the tools you use to help you get things done. Tactics are about: what concrete action needs to be taken and how effectively can you achieve them.
So if you wanted to work with bigger clients a set of tasks might be:
Draft list of potential clients.
Research agencies and companies they use.
Research contacts.
Research who I know who knows them.
Get contact details of the person who buys voiceover.
Find out what they share on social.
Share some of their stuff on social.
Get introduced at networking event.
How to make sure you regular review your plan.
A common mistake by people is that they do not review their progress regularly. They might be doing well but don't recognize how well or what needs to change in their plans.
The key point is that plans are not static, they often need to change and be adapted as your working life changes. If for instance you suddenly land a big long term contract, you might want to revise your goals based on what the client offers you in terms of future employment.
The best way to review plans is to put a regular set of dates and times in your diary. Time when you know you will not be busy with work. This may mean you take time out on a Monday morning to review your goals and objectives.
What is critical though is to do a review. Don't be tempted to let that time be taken over by work or other appointments. It is your time to check that you are on track and heading in the right direction.
Useful Tool To Help You Plan Your Voice Over Business
LIVEPLAN
LivePlan is a cloud-based solution that helps you generate a solid business plan, even without any knowledge of how to put one together. LivePlan guides you through the entire process with video and text instructions.
#5 – The Marketing Plan.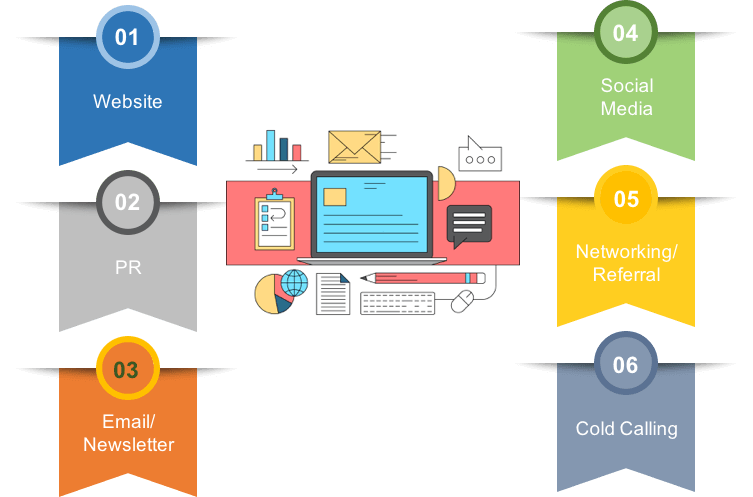 The voiceover industry has many different niche types of work. Voiceovers are used across a wide range of industries and for many different reasons. As a result the demand for voiceover work is driven by different media and media channels.
NICHE SECTORS FOR VOICEOVERS
The main types of voiceover niche sectors are:
Commercials.
TV.
Radio.
Movie Trailer.
Narration.
Audiobooks.
Gaming.
Animation films and series.
Phone Message.
Training videos.
Explainer videos.
Podcasts.
Documentaries.
Each of these types of voiceover work involve different types of clients, each of which may have different reasons for buying voiceover services. Some examples of buyers include: creative directors, voiceover casting directors, voiceover talent agents, ad agency executives, TV network producers and video game developers. As a voiceover artist you need to learn what drives these professionals, what their day-to-day work life involves, what they look for in vocal performances, and how they like to be contacted.
Now you have done the hard work and got the foundations in place you are on your way to taking your voiceover career to the next elevel. The next step is to market yourself. Marketing though is not a one off activity, it is a consistent set of actions that over time build your brand.
Imagine if a business launched a new product and only advertised it once. The chances are the company and the product would fail.
There are some rules to marketing that you need to follow:
Consistent – make a mantra to consistently develop your brand, your business each day of the week.
Connected – make your marketing connected. Join up your website, PR and social media to create a bigger impact.
Relevant – be relevant and focus on having a service rather than a sales mindset.
Authentic – Be you. You are your own unique brand so be true to who you are and demonstrate you personality.
Creative – think like an entrepreneur and develop unique ways to be interesting and relevant to potential customers.
Experiences – your brand is about telling your story and creating vibrant and memorable experiences each time you interact with people/
So the key is to create a simple and manageable schedule – a blueprint for how to market and develop your personal brand.
FOCUS ON OUTCOMES
Too many voiceover actors focus on the wrong things and as a result feel as through they aren't getting anywhere. They keep doing auditions but not building success.
The most important thing is to focus on the right outcomes and that starts with people not jobs. If you treat your career as a series of transactions with people, and not relationships, you will fail.
Relationships
Build strong lasting relationships with people that value you and your talent.
Reputation
Build a credible reputation that people share and endorse. Your reputation is the cornerstone of your brand.
Resume
Your relationships and reputation will deliver the results that help build your resume.
If you focus on being you, on using your creativity and having an entrepreneurial mindset you will:
So what are the methods to connect with the right people, the communication methods that work? The next sections will help you understand each of the main methods to connect and build leads with clients.
There are lots of ways to get work as a voiceover actor. The key is to plan your marketing so that you know exactly what you are aiming to achieve.
Once you have a clear idea of what you want to achieve you can start to think about the best marketing methods that are suited to your  goal.
There are six main ways you can promote yourself and each has pros and cons that you should consider. Some, like social media, take more time to develop. In contrast cold calling can be a very quick way to get work.
Marketing is part art and part science. So be prepared to be creative and come up with ideas that make you unique and help you stand out.
TIPS FOR BEING CREATIVE:
#SET ASIDE TIME TO BE CREATIVE
#IF OFTEN HELPS TO WORK WITH OTHERS
#INITIAL IDEAS SHOULD NOT BE JUDGED
#USE STICKY NOTES TO CREATE A BOARD OF IDEAS
#ONCE YOU HAVE FINISHED THE IDEA STAGE
#FILTER IDEAS BASED ON TIME, POTENTIAL (High/Low) AND EASE TO IMPLEMENT
#SHORTLIST AND SCHEDULE
#6 Voice Over Business – Create Your Own Unique Brand.
WHAT IS PERSONAL BRANDING?
Your personal brand is important …but what are you really doing to develop yours? If you're serious about getting ahead, you're probably taking action in a haphazard, no-method-to-your-madness sort of way. But the truth is, that's not good enough.​
Companies all over the world create a brand identity to communicate who they are and what they represent. In a similar way personal brands like Oprah, Beckham, Jay Lo, JK Rowling and many others brand themselves.
To stand out in a market, a business must develop its own brand identity, based on identifying how it fits to the market and to customers. A brand must be packaged and communicate so is different from other products.
Developing a brand is equally important for a person as it is a business. A personal brand needs to be as carefully crafted if it is to provide a strong connection to potential clients.
Personal branding gives you a unique position in an often crowded marketplace. It also provides a distinct visual identity that is easily recognisable.
Branding on a business level is common, but today branding is becoming just as important on a personal level. After all, you will have to compete with many other to win the attention of clients. Clients though do not make decisions rationally, they are influenced by perceived value and this is based on how people package and brand themselves. Improve your personal branding to stand out and deliver a high quality professional image.
AN EASY WAY TO CREATE A POWERFUL VOICE OVER BUSINESS BRAND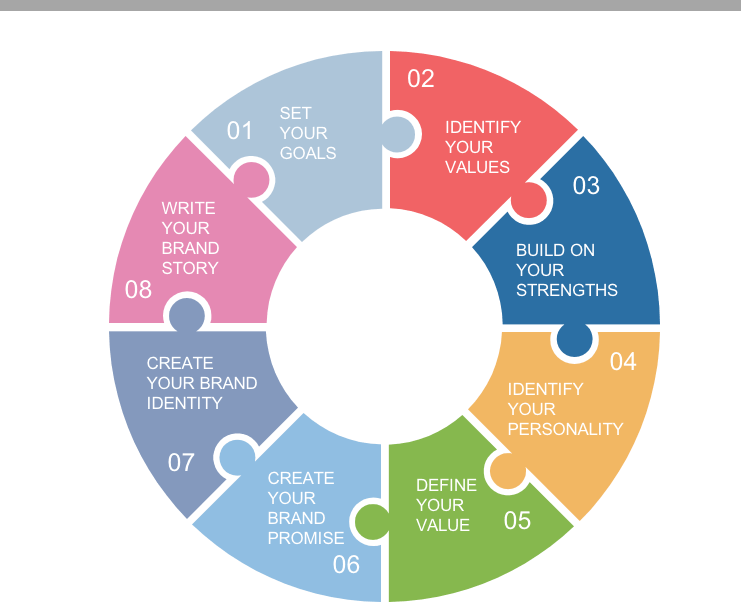 Strong brands maintain their reputation and loyalty by fulfilling their brand promise. It's not just about being different, it's about the difference the brands make, the qualities they have, the feelings people get from buying and using them.
The unique mix of qualities you have combined with your values form the foundations for your marketing. Strong personal brands succeed because they recognise, and add value, to their customers. The brand you create needs to consistently fulfil it's brand promise and add value to your clients.
This workbook is a guide to help you focus on your strengths and identify your own unique value. By using this guide you create a powerful personal brand and that will accelerate your voiceover career. The guide follows an eight step process as follows:
Set Your Goals
Identify Your Values
Find Your Strengths and Weaknesses
Identify Your Personality
Define Your Value
Create Your Brand Promise
Create Your Brand Identity
Write Your Brand Story
Your Voice Over Business
At Gravy For The Brain we are helping lots of people develop their talent and establish themselves in the voice over market. Creating your voice over business is only one of the many ways we can help you. Join as a member and we will hold your hand and help you on this exciting part of your life.
For more information on voice acting visit our series of posts on how to become a voice actor

[social_warfare]