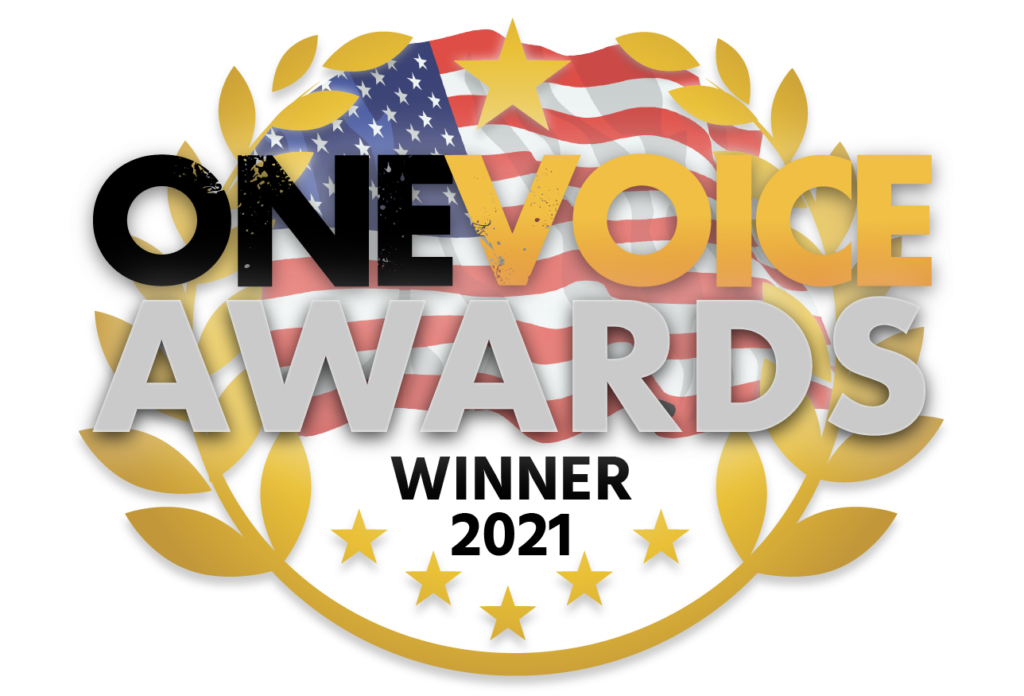 The night? Saturday 28th August, 2021.
The location? Hyatt Regency Hotel DFW, Dallas.
The hosts? Kay Bess & Melissa Disney
The sponsor? PHMG
The guests? 160 of the most talented voice artists in the world
The number of courses eaten at dinner? Three.
The number of voices referenced in the title of the awards? Just one.
The One Voice Awards 2021 USA
Just one week after the triumphant return of The One Voice Awards, the inaugural ONE VOICE AWARDS USA kicked off, cementing itself into the hearts of a full house of nominees, judges, friends and family
Scored by a council of professional judges, the 34 categories that highlight many areas in voiceover were racked off one-by-one – revealing the best-in-the-biz in all their magnificent glory.
The evening was hosted by Kay Bess and Melissa Disney, kicking the live show off in fantastic form – alongside dual-assistants, Gina Thompson and Jessica Mathison – with a pounding performance of AC/DC's "Back in Black". Rear side of the room, running "42 computers" and ready to deliver a stellar show we have Harry Davies. A perfect team to oversee the rise of the first OVAUSA!
Unlike the rest of this years One Voice Conference, thanks to our partners Reattendance, this event was not live streamed, but it was recorded!
Join Us At The One Voice Awards (At Your Own Leisure)
Below you'll find a video of the entire awards ceremony. Thank you to everyone who was involved!
The Winners of The One Voice Awards 2021
And here they all are. The winners of the One Voice Awards 2021. Our deepest congratulations to every single one of our winners.