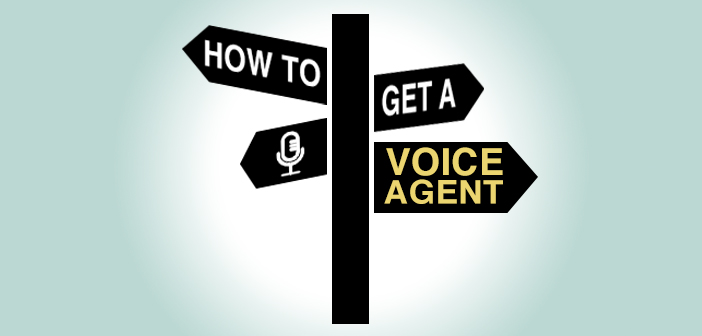 At some point in your voiceover career, you may decide it's time you knew how to get a voice agent. You may start off asking yourself 'should I have an agent?' Or maybe 'when in my career should I get an agent?'
When the answers to these questions are 'yes' and 'now', the next question is 'How do I get a voice agent?'
Ask Someone Who Knows!
At one of our GFTB voiceover training and networking events this summer, we caught up with Michelle Daeche, a voiceover agent from The Voice Agency.
I had a chat with Michelle to find out whether she had any advice for voice artists about how to approach a voice agent, and when is the right time to do so.
We talked about how VOs can make themselves stand out to agents who are inundated daily by new voice artists. She explains the fundamental must-haves before you get in touch, including why voice actors should have a Spotlight page.
Inside Secrets
I also asked Michelle what it really means when agents say 'we're not hiring now'. Is that actually true or just a way of letting someone down gently?!
What do things look like from the voice agent's point of view? If you know the answer to that, you can make a much better impression when you approach an agent to represent you.
How to Get a Voice Agent
So here's a summary of some of the key advice Michelle gives about how to get a voice agent:
Do as much research as you can to find gaps in agencies which your voice could fill.
Make sure you have a good voice reel and a Spotlight page.
Contact an agent with a personal, engaging email including your reel, photo and Spotlight link.
Keep expanding your skills through voiceover training.
Watch the Interview
All the unmissable detail of Michelle's advice is in the video, so make sure you have a look.
Michelle Daeche Interview from Gravy For The Brain Ltd. on Vimeo.