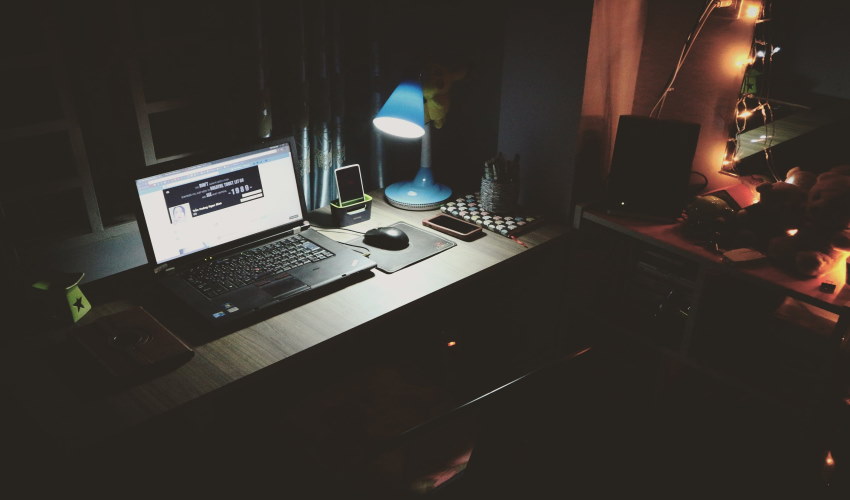 As a voice over, you get sent a lot of scams. It's an occupational hazard. Our contact details are freely available on the web, and there are a lot of good people who need work. I probably get about 6 of them a year.
To be honest, I'm not entirely sure how many I receive as I generally just scroll past them and get on with my day, but I often wondered how many voices, especially inexperienced ones, fall prey to these people.
I decided to try and catch one, to see if it was possible to bring them to justice (or at least cause them some inconvenience).
The good news is that they are usually pretty easy to spot.


In late October, I received a direct message on LinkedIn:
Hello Can I Ask You Something?

How Much You Charge For 2000 Words Of Vo (10 Minute Vo ) ?

Actually Our Companany started 5 new youtube channel so we looking for 20 to 30 parmenent vo artist for our videos.

See these videos we need this type Vo
He then listed 2 YouTube documentary examples as "evidence".
If you think you can able to provide us these type Vo then we will hire you. We need 20-30 Vo in a month and we will give you around 100-400 dollar per Vo according to script.

First we need complete vo in demo mode we send you short script. Because youtube is very big platform. So we need professional Vo For our audience so they can engage more. we are searching for Best Vo Artist who has passionate and hardworking. If you are interested in this competition then send your email

Note – Apply Only when you are able to provide us 15 – 30 Vo in one month

The selection result will be announced on 20 November

We will hire 20-30 Vo artist


The complete script? Not at all suspect, thought I.
This is the dead giveaway. There is absolutely no need for over two minutes of audition for a voice job. Around 20 to 30 seconds is ample. Without upfront payment it's an absolute no-no.
I sent him my email address, and he replied:


Script has been send

remember we need complete and professional vo

so we can hire you

thanks

best of luck


So I recorded and sent the audio to him, with a stern email explaining that I was investing a lot of trust in him etc….
Fast forward a month and (surprise, surprise) he hadn't contacted me. I dropped a message to him on LinkedIn and got this response:


Hello
First we will say thank you for participate in this competition.
It's very difficult for Vo artist to provide full vo script without any payment
but you send us full vo which shows how much you passionate about your work
so here is 30 scripts of vo artist has been selected.
If you are in this list then send your CV, Bank Details and payoneer/paypal account details on voartist003@gmail.com

01 – 10 Craziest Things Found In People's Backyards
02 – Top 15 Marvel Movies Coming Out In 2020-2022
03 – 10 CRAZIEST Things Bought By Billionaires
04 – 10 Rappers Who Got Caught FAKE Flexing
05 – 10 LOUDEST Sounds In The World
06 – 10 Most Expensive Things Owned By Drake
07 – 10 RICHEST People In Dubai
08 – The Internet's Biggest Mysteries
09 – How Much Money Does It Cost To Go To The Moon?
10 – Celebrities That Had The WORST Public Breakdowns
11 – 15 Most Unbelievable HIDDEN Homes
12 – How LeBron James Spends His Millions
13 – 10 Most Dangerous Insects In The World
14 – The Most Expensive Cars of NBA Players
15 – 5 BIGGEST Cruise Ships In The World
16 – The RICHEST Poker Players In The World
17 – A Day In The Life With No Arms Or Legs – Inspirational
18 – How Cristiano Ronaldo Spends His Millions
19 – SMARTEST Game Show Winners of All Time
20 – American Idol Winners, Where Are They Now?
21 – 10 Terrifying Facts About Space
22 – This Video Will Make You Believe In Karma!
23 – 10 Most EXPENSIVE Substances On Earth
24 – Dubai Is Building The World's Tallest Structure (Dubai Creek Tower)
25 – 10 Most Expensive Things Owned By Dan Bilzerian
26 – How Tfue Became The Biggest Gamer In The World
27 – Day In The Life of The World's Strongest Man
28 – Top 10 RICHEST Families In The World
29 – Why Are Diamonds So Expensive?
30 – Inside El Chapo's Newest Supermax Prison Cell

Thank You


I then got an email with the same message.
I got in touch with him on LinkedIn and thanked him for his time, and I asked where the new channels were so I could take a look. No response (of course).
He has now changed his name on LinkedIn, but I still know which profile belongs to him. It turns out that he has had a couple of LinkedIn identities, and several profile images of completely different people.
The billing email he provided was an error on his part. The Gmail address was still available. He hadn't even bothered to register it. Clearly, his list of winning entries was entirely bogus, so he wasn't expecting anyone to send anything to it.
I took over the address myself just in case anybody did respond. Sadly, only one email arrived, from a fellow voice complaining about the process. I explained the situation and advised him to sit tight.
I kept periodically searching Google for videos with similar titles to the script I had narrated. This quickly revealed that the scripts had also been cut and paste from another unrelated website. My oh my, he's really not keen on paying for content, is he?
Bingo! Today I finally found the video with my voice on it.
It's featured on a new YouTube channel, launched on New Year's Eve.
There are 6 of these videos on there so far including mine. They haven't bothered to change the title in any way, so they must feel they have completely got away with it. Quite a bit of work has gone into them by the looks of it.
So now I have caught them, what do I do with them?
The obvious answer is to report him to YouTube and LinkedIn. That will certainly inconvenience him, but it doesn't guarantee that he won't just set up again on a new channel.
Any ideas? I'd love to hear them!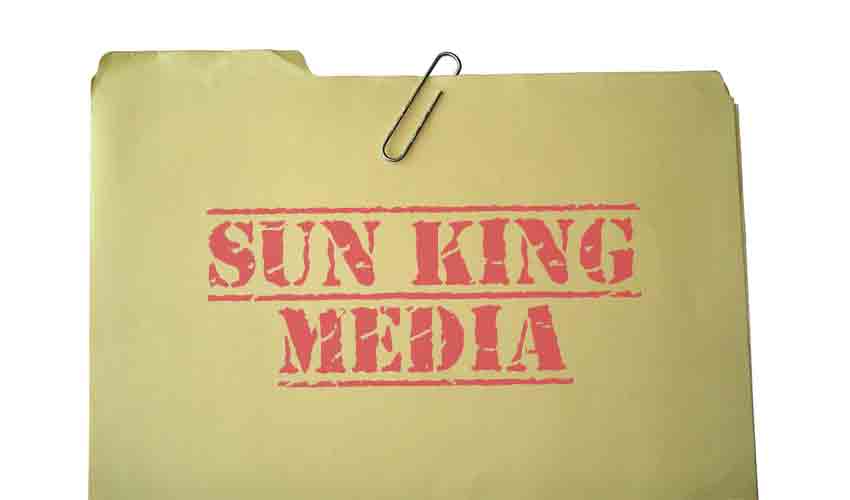 And that might seem like an anti climax, but this is really the crux of the problem. I've put in all this work to corner the scammer and yet my options are very limited outside of simply warning others. When it comes to voiceover scams, prevention seems to be the best, and sadly, only method.
And this is why I've written this blog. I noticed a scammer, I put in the detective work necessary to catch him and at the end of it, there's very little I can personally do. That may be a disappointing ending, but it highlights a sad reality of the damage these scammers can do, with little recourse.
If you've fallen prey to this scam yourself, then you have my sympathies. It's nothing to be ashamed of. I personally think that trust is one of the key skills of relationship building and in this industry especially, strong relationships are of tantamount importance.
So I'm not suggesting you don't trust every email that sounds too good to be true, but a healthy skepticism, some light research and asking other voice artists are a good start to protecting yourself against scams like this.
The more we talk about it and the more we share our experiences with voiceover scams, the better protected our entire community can be.
I only ask that you don't try to contact the scammer himself about it just yet. Let's not allow him the opportunity to cover his tracks. With any luck there'll be a sequel to this blog with a happier ending.