April 2021
May 2021
June 2021
July 2021
August 2021
September 2021
October 2021
November 2021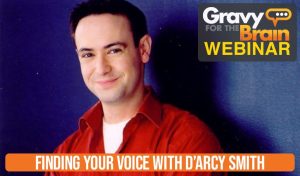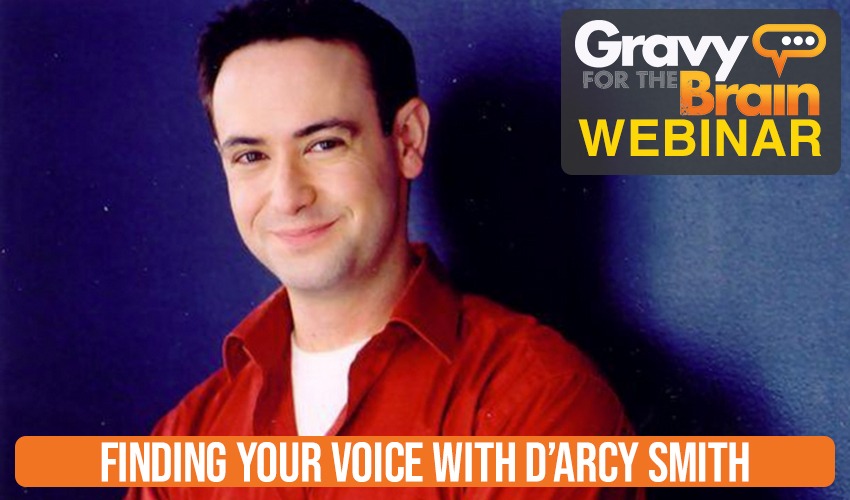 8th November - 3.30pm GMT (London) / 7.30am PST (Los Angeles) / 10.30am EST (New York) / 02.30am + 1 AEDT  (Sydney)
D'Arcy Smith is a Professor in the Acting Department at the University of Cincinnati, USA. He has over 20 years of experience as a professional actor, coach and teacher of performers.
Most actors don't know what their voice sounds like or how their voice "reads" to other people, especially on the microphone.
D'Arcy has created a unique exercise to help solve this problem. He begins by finding your "normal," everyday voice. Without an idea of what your neutral voice is, it can be very hard to know what to adjust when it comes to character performance.
This fascinating webinar aims tell you a lot about the kinds of products you might sell, the companies you would be best suited to work for and the audiobooks that you would be perfectly cast to read. 
D'Arcy will reveal the detail about your vocal dynamic which underpins  the impression of who you are and how to change the way you sound to the audience. He calls this his "vocal recipe." However, the first step to this goal is to discover your neutral voice type and develop an awareness of how others read you. 
D'Arcy has kindly agreed to work with 5 members live on this session. If you would like to take part, please send a 30 second MP3 recording of yourself talking about something you're interested in, something that you feel comfortable talking about and send to: ellie_davies@gravyforthebrain.com by Monday 25th October.
D'Arcy will select 5 people to work with on the live webinar.
Find out more »
December 2021
January 2022
February 2022
March 2022
April 2022
May 2022
June 2022
July 2022
+ Export Events