Get a New Career as a Voice Artist
This course is the only one of it's kind in the world.
There are countless opportunities in the world of voice-over acting for a stable income (and more importantly) a career you can enjoy for the rest of your life.
Through the 23 modules, you can become learn to put your voice and new skills to work, with details on how to locate jobs within the course.
Beware of Imitations!
By it's third year, the Voiceover for Beginners course had sold more than 24,000 copies worldwide. We're not using the term "Masterclass" because that's been abused everywhere. This course is completely unique – it's the only web-based class on voice over with not only an impressive amount of factual & practical information, but also has a proven success rate with it's customers.
Ex-students of this course have gone on to work for airlines such as Quantas & Emirates, car giants such as BMW and Mercedes, computer software companies such as Microsoft and Symantec and many, many more!
Presented by Recognised Experts
This course is taught by the Peter Dickson, the most prolific Voiceover Artist in the world today. Known for his endless amounts of voiceover work including the X-Factor, The 2012 Olympics Games and more, he is the most sought after voiceover artist on the planet. From the other side of the glass is presenter #2, Hugh Edwards, a multi-award-winning Voice Director and casting director, who has directed over 150 titles and pioneered the Gravy For The Brain voiceover training courses to teach anyone to become part of this exciting industry.
Both Hugh and Peter still actively work on a daily basis – they aren't retired like some of our competitors – and are both employed by multinational companies.
Peter and Hugh created the course having trained over 4000 students face-to-face (in addition to the tens of thousands via e-learning).
What Does the Course Contain?
This is a true-e-learning experience, which contains video, audio, questions and quizzing, downloadable resources, a glossary, references and a full transcription for you to keep, as well as a certificate of completion should you reach the course requirements. The course can be taken on any internet & sound enabled PC or Mac laptop/desktop or tablet.
The Course Modules in Full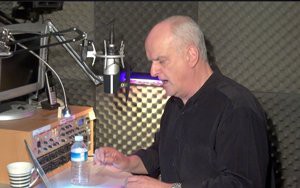 A Beginners Guide
2. Introduction
3. What is Voiceover?
4. Studio Tour
5. Pre-Requisites of Voiceover
6. Applications of Voiceover
7. The Microphone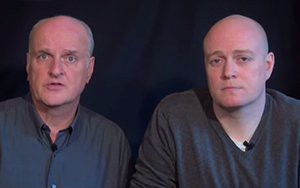 Through the Basics
8. The Art of Communication
9. Warming Up
10. Breathing
11. Voiceover Basics
12. Giving Level & Pre-Recording Techniques
13. Creating Characters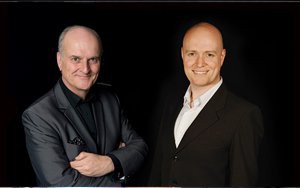 A Solid Grounding
14. Vocal Health
15. Marking-Up Scripts
16. Examples – Trailers
17. Examples – Commercials
18. Examples – Characters & Dramatic
19. Examples – Gaming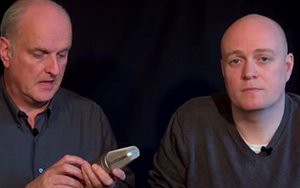 Become A #1 Artist
20. Examples – Corporate & Narration
21. Showreels and Getting Work
22. Expected Earnings & Contracts
23. Course Summary
This course is suitable for aspiring voiceover artists, actors who have had little VO training, experienced voice artists and actors who need a refresher, and even professionals such as teachers who need to find their voice, or business leaders who want to be able to command a presence with their workforce.
Difficulty level: Beginner to Intermediate.
Pre-requisite skills: None
Recommended for all ages.