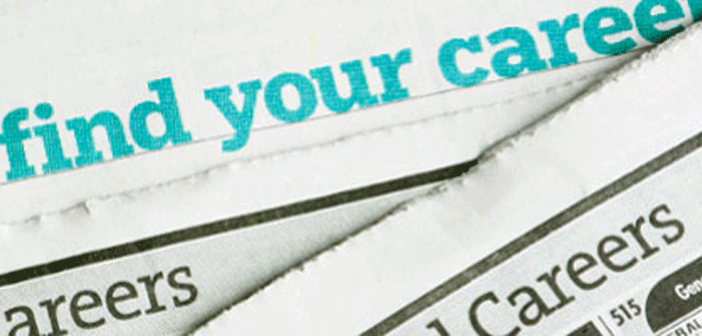 To help you get with voice over career opportunities, we have put together this simple guide to help you develop a career plan. One reason we do this is to help people focus on the types of work that they are suited.
The result is that you will then record the right type of voice over demos, and take on the right type of training, and it also means whatever you spend won't be wasted. The career plan will also help stay on track, keep focused, and be profitable.
What Is Career Planning and Why Is It Important?
Career planning is a structured process for analysing your skills and interests, formulating long-term goals and devising strategies to achieve them. It is a vital part of you focus on the right voice over career opportunities.
It is there to help you:
from making the wrong choices
understand the skills you need to learn
the potential risks you might face
the earning potentials in the short and long term
…and much more
The key point it is there to help people to build their career in a structured way taking it step by step.
In terms of voice over it is there to help you get from your plan to a job that aligns with your career in voice over. While you can develop a voice over career plan without help, a career planning process is much better if you collaborate work with people who are experienced in the industry. When you're mapping out the route to your voice over goals, wouldn't you want a second (or even third) opinion?
Career Planning Should Never Stop
It is easy to slide into bad habits or let the day to day take all our attention. The problem then is we often forget to do those important things that keep us on track with our career plan – our vision for where we want to get to.
If you think about training for instance all athletes will have regular have physicals, coaching as well as reviews each year. So even if you are experienced in the voice over industry, taking time out to evaluate your career plan can be an important moment to reflect on how well you are progressing and what you might need to change.
You just need to make that commitment to book out some time, without feeling guilty about it, and block out all distractions so that you can really focus on your career — what you really want out of your voice over career, and out of your life.
Voice Over Career Opportunities
By making career planning a more regular feature, you will feel more secure in your decisions you make, be better prepared for the any uncertainties that lie ahead and know what you need to do to succeed.
#1 Assess Yourself
The first and most important step in the voice industry is to assess yourself. Now seasoned professionals might not be thinking that you don't need to do that, there isn't any value in it, you know yourself and your industry.
Well let give you a short explanation as to why this first step is vital whether you are a professional or a new to voice over.
You might have heard of the expression the map is not the territory. It was an expression used by Alfred Korzybski.
To explain it let's think of when you first go to a new destination, assuming you do not use SatNav, you assess the best route and check any problems. We take a view of all the possible routes then focus on the one that is going to minimise our time to get to our destination. Sometime then passes and you still use the same route. However, during that time new roads have been developed that could save you time. The key point is that no longer understand and know the map.
In terms of voice over you need to stay relevant, adapt as the market changes and optimise your skills to the shifts in the market.
#2 Review Your Goals
Successful people have goals, but even if you have a career or are already in a professional position, you may struggle on occasion with progressing along a path upwards in your career. It can be easy to feel suffocated, confined, or lacking direction when it comes to navigating through a career. To keep from veering off track, it is helpful to set up career goals. Career goals will represent objectives, benchmarks, and milestones in your career.
Before you set your career goal, there are few things that you should know about goals, as they are set on various levels.
First, decide what you want to do, accomplish. Secondly, split your larger goal into smaller and more achievable goals or targets that you have to achieve. This will make accomplishing your goal easier to manage and will help you breakdown the process into a step by step approach which will ultimately lead to your goal.
Finally, you will want to formulate and develop a proper plan for your goal. It can be best to establish a step by step plan that will enable you to start working towards achieving it. A plan will help you to seize and take advantage of voice over career opportunities.
#3 Research an approach

Once you've set out your goals and objectives it is time to do the research that will help you find the types of voice over work that you want. Don't worry if you're feeling a bit unsure or insecure — it's a natural part of the career change process. How much research you do also partly depends on how much of a change you're making; for example, changing from a teacher to a voice over actor versus switching from a radio presenter to a voice over actor.
#4 Harness your current skills
Harness your current skills and experiences to give yourself a good start in voice over. There are many skills (such as communications, planning, marketing and others) that are transferable and applicable to starting out in voice over. You may be surprised to see that you already have a solid foundation of skills to help you build your voice over business. Remember that your voice, whilst important is only one of the ingredients to success.
#5 – Training and Education
There is no escaping the fact that to take advantage of voice over career opportunities you will find it necessary to develop and broaden your voice skills. Take it slowly. If there are lots of voice skills to learn but you need to master each stage and practice before hopping onto the next course.
Take a voice over course or two to ensure you understand the skills needed and how you need to get organised to succeed.
#6 Networking
Quite a few people rely too heavily on doing everything online or through email communications. One of the real keys to a successful career in voice over will be your networking abilities. People in voice over industry can help you get job leads, offer you advice and information about a particular company or agency, and introduce you to others so that you can expand your network.
#7 Gaining Experience
Remember that, in a way, you are starting out in a fresh career again from square one. So you need to be creative and strive to get some work in voice over not to build your confidence but also to prove that your decision to move into voice over has been a good one. The online pay to play sites can help but look locally for people and work that can give you some vital experience.
#8 Find a voice over mentor
During my career I have consistently found value in having a mentor. If you are changing careers then the a voice over mentor can help you with through this major life changing transition. Sometimes the amount of change can be overwhelming and leave you feeling vulnerable. Find a mentor in the voice over industry can help you through the rough patches. Your mentor may also be able to help you by providing you with opportunities to access their network. A mentor doesn't have to be a highly placed individual, though the more powerful the mentor, the more success you may have in using that power to your advantage.
#9 Job Hunting Skills
A key resource for finding the voice over jobs is information. If you do not do the research then you are leaving voice over opportunities open to those that do. There is not doubt that you will not succeed in voice over without knowledge of the industry, how and why work is generated, who is responsible for projects and much more. Online research and speaking to people can build your knowledge and give you a distinct advantage.
So, make the commitment to improve your research skills. You'll find that that research skills will not only help you in searching for a new job, but will come in handy in many other situations in the future.
#10: Be Flexible
The voice over industry is tough. You'll need to be flexible about nearly everything – from how you finance yourself, where you locate yourself to what hours you put in to getting your voice over career off the ground. It is important to set positive goals for yourself, but also to expect setbacks and change – the important part is to not let these things get you down. Besides a new career in voice over, you might also consider recycling your other skills and use them to make some money and develop connections along the way. You might also consider starting your own business or consulting as other avenues; these might give you the flexibility needed for voice over career opportunities.