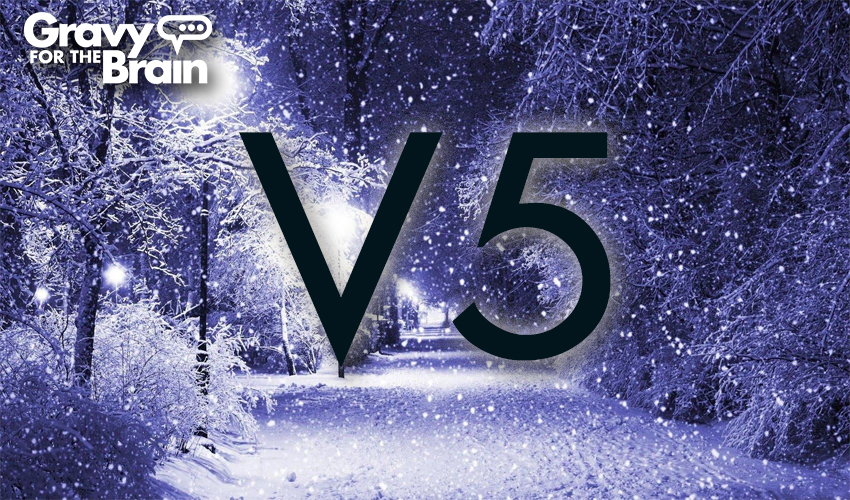 Whew! After 1.5 years of thought, planning, stressing and elbow grease from 14 people, V5 has finally been brought to life.
The launch has now come and gone, and we couldn't be happier with the overwhelming reaction that everyone's had to it. The team is finally starting to relax and uncross their fingers in the wake of nothing going wrong. I'm finally starting to ease up on pinching myself and accepted that I'm probably not dreaming.
Just a few days ago (January 8th, 2019), we aired a webinar to mark the release of V5 and take some time to explain everything we've added to Gravy For The Brain as part of V5. As you can tell from the hour-long runtime, there was a lot to announce. But to give you a chance to get the full explanation of what's in V5, we thought we'd post that same webinar here so you can watch it or skip through it to get all the vital information on what V5 is all about.
From myself and the whole team, we want to give a huge thanks to everyone who took part in the launch, whether you helped build V5 or if you were simply excited for its release and gave us a retweet. It's support like yours which helps Gravy For The Brain continue to grow and develop to be the best voiceover resource and mentoring that it can be, to continue giving voice artists everywhere the opportunity to pursue the life they want.
But enough of the soppy stuff. Enjoy the webinar and of course when you try out V5, send us all the feedback you can so we can keep improving GFTB as we go.
Right, I've spent more than enough time writing this blog. Time to go back to the literal drawing board and start brainstorming V6. Maybe we could add solitaire to the membership? Maybe not…see you in however long it takes to make!