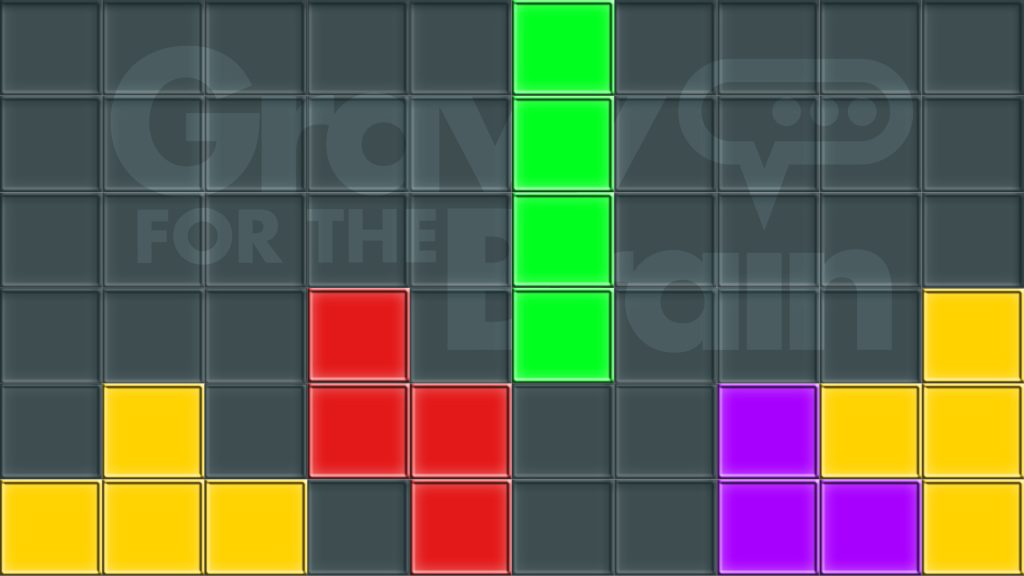 When delivering voiceover dialogue, it's important that we achieve a good 'flow' in our deliveries – one of the major things that stop us delivering with good voiceover flow is a term we call Blocking.

Blocking is a problem that often exists with newcomers to the voiceover industry and is easily fixed once you are aware of it.

This blog will look at the two constituent parts of the problem: Flow and Blocking. It will explain both and will then show you how to fix the problem.
What is Voiceover Flow?
Think about how you have a conversation with one of your friends. In fact you could (with permission) record that conversation and re-listen to it, or maybe listen to other people's conversations in public spaces. What do you notice?
You should notice a few things about human conversation:
When we talk to each other, we have a certain flow – the words come out in a natural way, and we as humans are conditioned to hear that kind of speech, listen to it and understand it.

That we as humans unintentionally add in 'fillers' to sentences – these are micro pauses, often accompanied with sounds, such as umm, ahhh, or vocal creaks, or extra breaths – which allow the speaker time to think about that they are saying. We term this Humanisation in the voiceover industry.

We take breaths – these natural pauses allow both the speaker to regain their breath, and time to think about what they are going to say next. They also give the listener time to understand what has been said, and comprehend it.
Natural Flow in Voiceover
When we are delivering voiceover dialogue, it's important to try and get a natural flow into our deliveries.

Of course, this is dependent on the type of voiceover we are voicing for; character work is often different to e-learning. Corporate is often different to animation.

But whatever the genre, we need good and appropriate flow, so that the delivery sounds natural, and has the right amount of pace and space for the listener, while maintaining engagement.

Sometimes this means that we will also introduce humanisation, othertimes that may not be appropriate.
It's crucial that we deliver dialogue with a good, human flow to it, so that the listener doesn't have to work to understand or accept it.
What is Blocking in Voiceover?
Blocking is a term used for an unnatural flow in voiceover delivery. It's called blocking because you can literally see the 'blocks' in the waveform. Take a look at this image: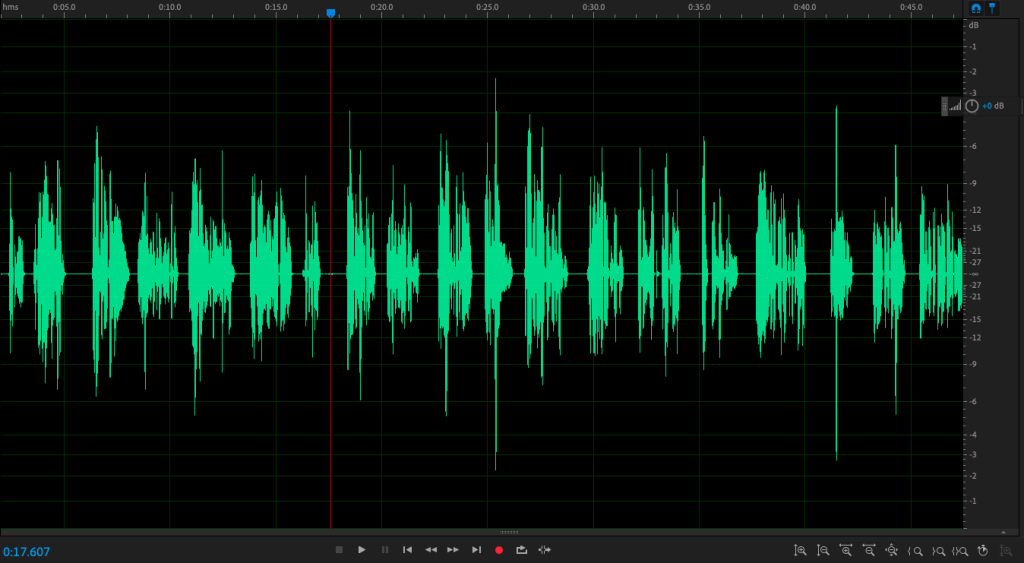 This is taken from a narrative delivery and you can clearly see the blocks of waveforms.

When you listen to audio like this it has the feeling of being 'staccato', or disjointed. It's not the kind of natural speech we are used to listening to. It makes the listener have to work to wait to hear what the sentences are going to be, and it's not pleasurable to listen to.


What Does Voiceover Dialogue Without Blocking Look Like?
There are many examples of this, but in general, we want to look for the 'Hairy Caterpillars" in our waveforms. For example: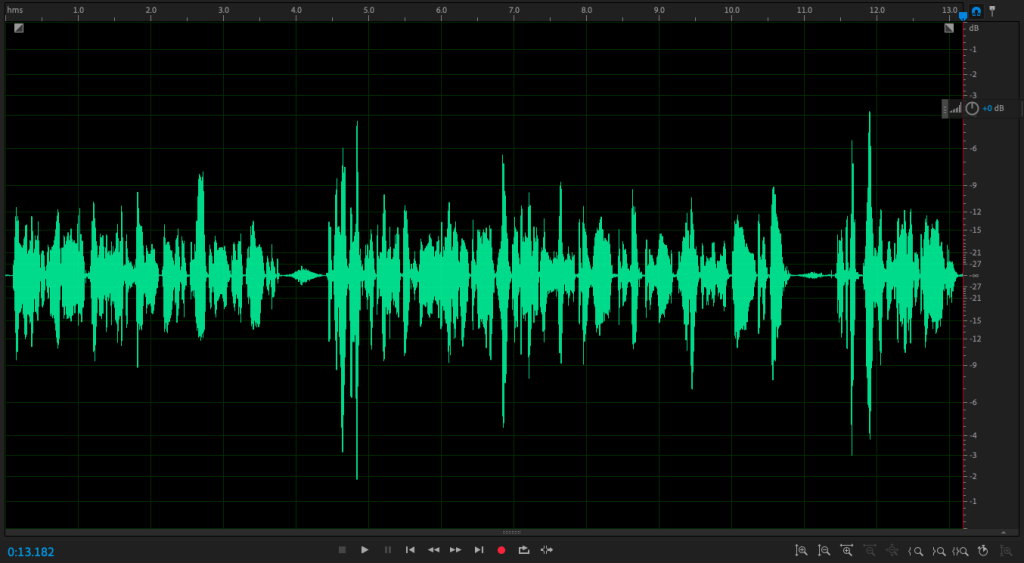 As you can see, this is a radically different type of waveform. Not only can you hear that the waveform has a good, natural and humanistic flow to it, you can see it in the waveform here, as well.


Why Does Blocking Occur?
There are a number of reasons why blocking occurs, and again I stress that this is more often with newcomers to the industry, but is not confined to them:

The voiceover artist has not yet learned to be a good sight-reader. The result of this is that they are reading a bit of copy, then delivering it, then reading another bit of copy then delivering it. Read – deliver – read – deliver – you can see how the blockiness appears quite quickly here.

That this is a habitual thing. The voiceover artist has got used to reading in this way.

That the voiceover artist has heard other artists deliver this way, and is emulating the style, even if at a subconscious level. This is what we call Templating in the voice industry – where the voiceover artist has a 'template' of how they think the script should be delivered, locked in their head.

Too much punctuation in the copy. Some copywriters are way too aggressive in their use of unnecessary commas, hyphens, ellipsis, semi-colons and colons. You must remember that there is often a huge difference between writing something that is grammatically correct, and the delivery of that dialogue.
What is the Opposite of Blocking?
The opposite of blocking is when you have removed, over-edited, overly de-breathed or delivered too fast-paced the dialogue. This results in a total lack of space for the listener to be able to digest what has actually been said.

Think about some of the local radio adverts you have heard on American radio, where the copywriter has insisted that 40 seconds of dialogue have been squeezed into a 30-second spot. By the end of the commercial, you are saying to yourself – "I have no idea what I have just heard!" – because you have been given no time at all to digest what has been said to you. Too much information.

This is just as bad for the listener as blocking is, but for the opposite reason!



Is Blocking Sometimes Relevant or OK?
The answer to this is, of course, yes! It's absolutely relevant sometimes. Some examples of this are:

Reading out lists

When the voice artist is intending to deliver dialogue with a staccato feel to it

In trying to re-engage the listener during long-form dialogue

The point here though is that the voiceover artist is making a specific choice to deliver their dialogue against the grain of a normal voiceover flow.

When delivering professional voiceover dialogue, the artist makes conscious choices to deliver their dialogue in a certain way. If that choice includes a staccato delivery, that's their choice and perfectly fine. However, most people who are guilty of blocking are not aware they are doing it.
How do You Fix or Stop Blocking?
Thankfully, this is the easy bit. It's not hard at all to stop blocking and to learn to deliver dialogue with good, natural and humanistic flow.

Just follow these guidelines:

Record yourself reading some good narrative copy, and then look at the waveforms. You should be able to see as well as hear the blocks in your waveform. Refer to the two waveform diagrams above again to see the differences you should be looking out for.

Once you are aware that you are blocking, you can simply try and deliver the copy without that staccato style.

It's often a good idea to get yourself a good book, and record yourself for an hour a day for a month, and then listen back to that recording and try and self analyse how good your flow is. Do this for a month, and I promise you, you will see a marked improvement.

Try and get used to ignoring punctuation. At first you should do this as an exercise just to try and get used to doing it. Then as a second step, try putting in your own pauses where you feel they should be, and based on where you naturally need to breath. These pauses may be exactly where the commas are, or it may be that you can completely ignore the punctuation to achieve better flow. The end goal here is the same as the example earlier in the blog – it's up to you as the voiceover artist to control your own performance and for the betterment of the listener.
Conclusion:
Remember, it's up to you as a professional voiceover artist to choose how to deliver your dialogue. You are the artist, and you understand the listener, how they will perceive the message and how to engage them.

If you choose to deliver in a fast-paced way, or a staccato way, or in a naturalistic way, that's perfectly fine. It's your performance, and is what you are being paid for.

As long as you have control of these tools, you're fine. It's when you don't, or aren't aware of them that you will have issues.
Hugh Edwards, Feb 23.