"Wow! You Sound Like A Real Person!" – How to make Voiceover NOT sound like 'Voiceover'?
November 28
$119.00 – $139.00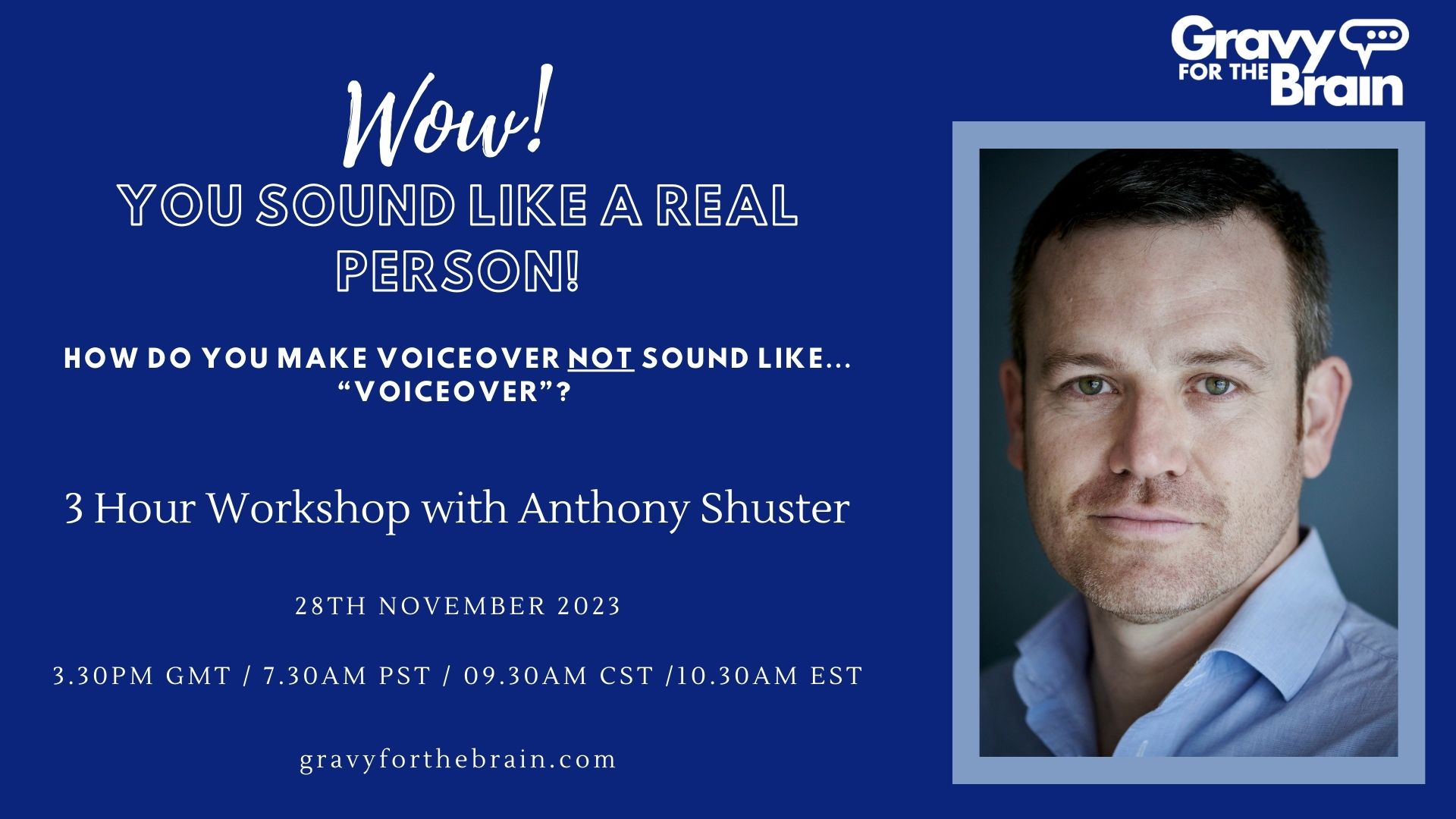 Tuesday 28th November 2023 – 3.30pm GMT / 07.30am PST / 10.30am EST / 09.30am CST
An unmissable, 3-hour, limited attendee workshop on how to get that authentic-sounding delivery that every director craves.
Join renowned UK-based accent and communication expert coach Anthony Shuster, for an amazing deep-dive into the fine detail of how you can make your reads sound authentic – while still hitting those all important marks that producers and directors expect from professional voice actors and voiceover artists.
Anthony is a highly respected and sought after coach with extensive experience of working with actors, non actors and professional performers. He read English at the University of Oxford, where he specialised in Linguistics, and went on to train in voice, diction and accents at the Royal Academy of Dramatic Art (*RADA)
As an actor he has worked extensively in theatre, TV and radio, with companies including the National Theatre, the Royal Shakespeare Company, the BBC and Channel 4. He has a wealth of practical applicable experience in how to use voice to really affect and motivate people.
Fresh from recent GFTB webinars on accent and diction for an 'authentic' style of delivery, this will be your once in a lifetime chance to work closely with one of the best coaches, on a variety of scripts in forensic detail.
This workshop, which will sell out fast, is limited to just 12 participants.
Related Events