Let's Get Conversational! 3 Hour Workshop with Peter Dickson
June 27
$119.00 – $139.00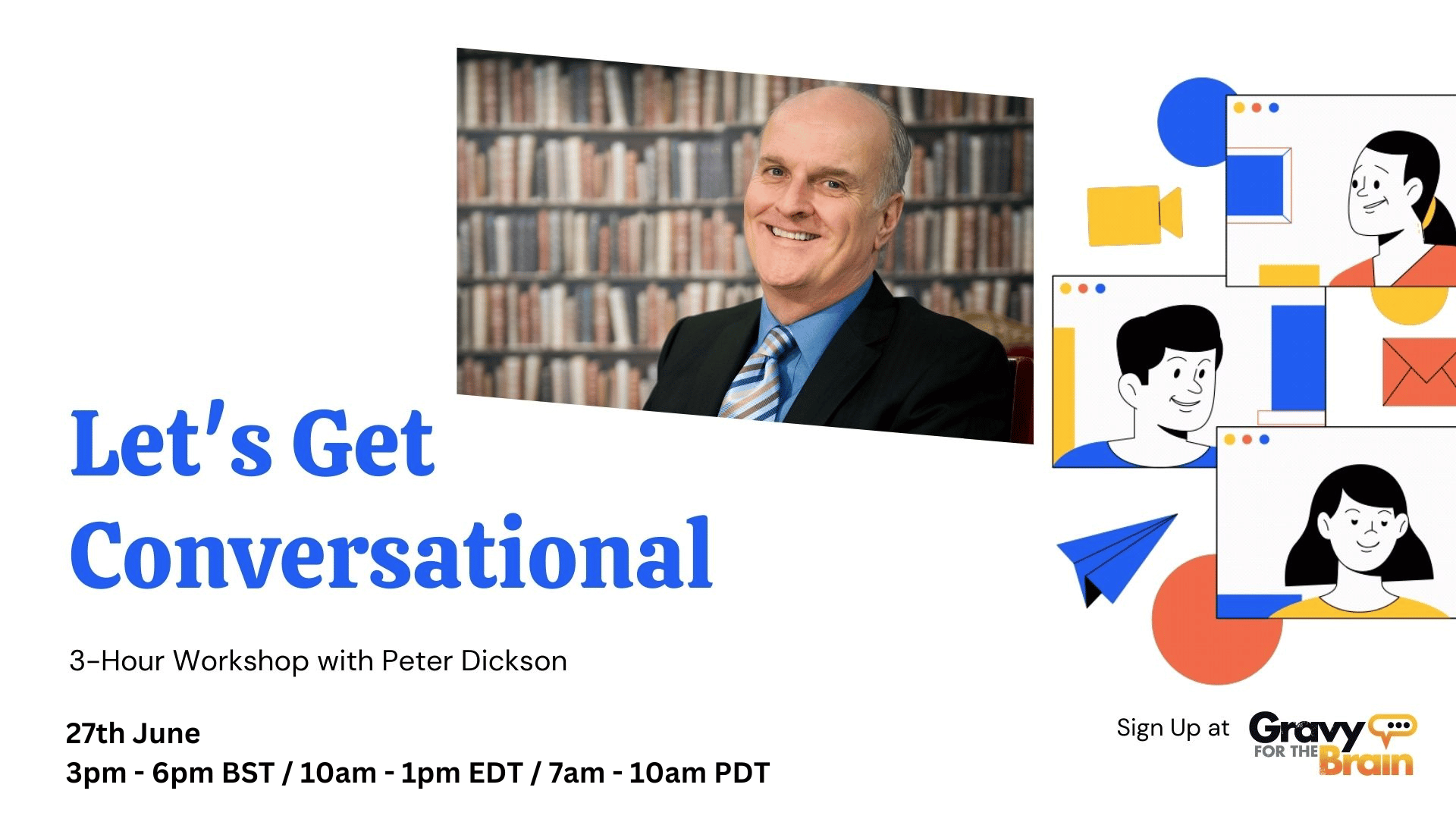 27th June 3pm – 6pm BST / 10am – 1pm EDT / 7am – 10am PDT
Ever wished you could effortlessly create that conversational delivery which is so in demand these days?
Well now you can in this immersive three-hour workshop led by 'Gravy for the Brain' co-founder and established voice actor Peter Dickson.
This workshop is intended for intermediate voice actors who wish to learn conversational delivery styles. The small class size means that everyone will get one-on-one attention and the modular nature of the workshop will make it easy for everyone to learn and perfect the five essential skills required, to enable you to sound like you are speaking and not reading.
If you want to book more and learn how to deliver this in-demand style, then this workshop is a must. Register today as places will fill up fast.
Related Events