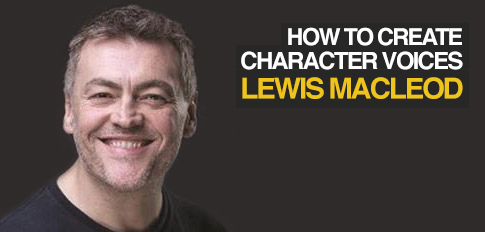 At Gravy For The Brain, we are privileged to have some pure experts working with us as voiceover trainers. I can think of few people I'd want to learn how to create character voices from more than my good friend Lewis Macleod. It makes me so proud therefore, that he is on board helping us raise the standards of the voiceover industry through training.
I had a chat with Lewis recently that we filmed for your enjoyment! I always love spending time with Lewis because he does so many fantastic character voices and impressions. From Obama to Billy Connolly to Donald Trump to a T-Rex! He's like a one-man show when he gets going. Or, since his range is so fantastic, a one-woman show!
How To Create Character Voices
It wasn't all just goofing around, doing voices though. I couldn't resist asking Lewis about his voiceover roles in Star Wars and Postman Pat. We also talked about the voiceover industry and about the ins and outs of how to create character voices.
Lewis talks about adding layers to a voice to bring a whole new character to life. He also explains the importance of finding the 'tune' of the voice.
We explored the way you can use physicality to create character voices. You can see in the video how Lewis's mouth, face and body change for the different voices he performs. I recommend watching the video just so you can see him at work! There's a lot to learn just by observing him in his flow.
A True Character Voice Expert
Lewis is simply the most impressive character voice actor I know of. You can see from his long list of roles that I'm not the only one who thinks so.
Lewis's character voice roles include:
Star Wars: Episode I – The Phantom Menace (Movie)
Minions (Movie)
Postman Pat (TV Series)
James Bond 007: Blood Stone (Video Game)
Fable (Video Games)
Harry Potter (Video Games)
The Lord of the Rings (Video Games)
Star Wars (Video Games)
There aren't many people who have so many huge internationally known titles on their resume!
As I said, I'm thrilled that Lewis is part of Gravy For The Brain's voiceover training offering. Look out for him in our training events, webinars and courses if you want to learn how to create character voices from the best.