Where's Your Head At?: Talking About Mental Health For Voiceovers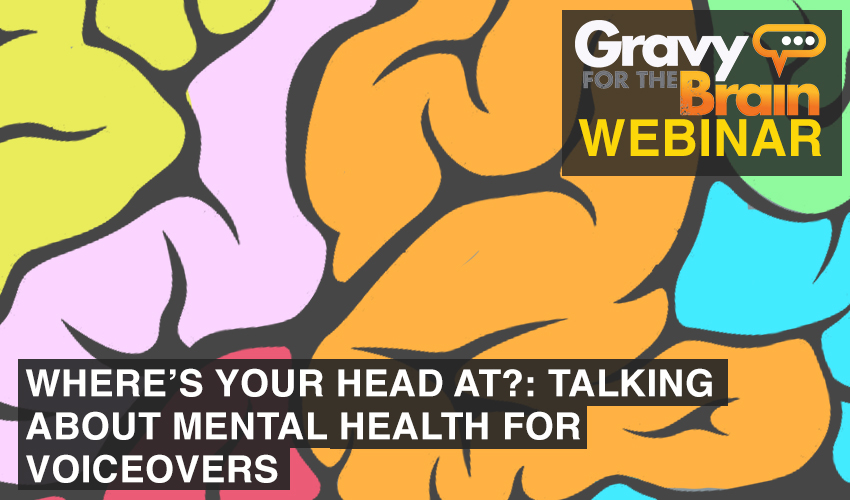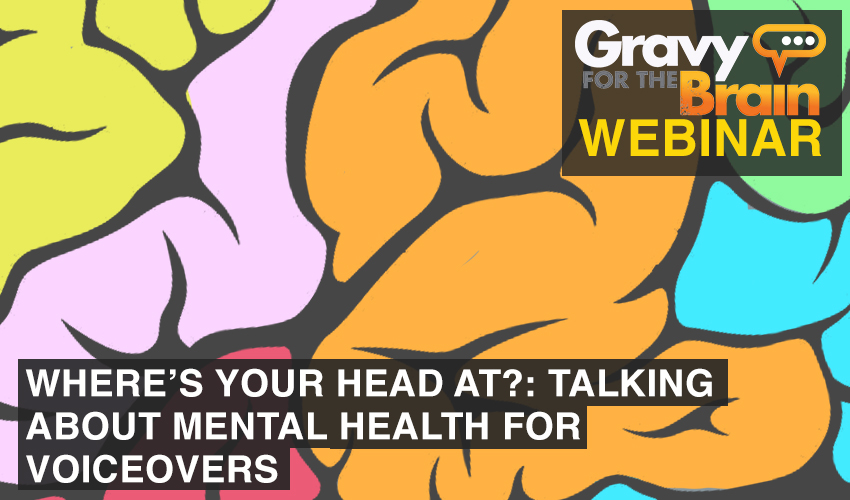 January 22nd: 15.30pm GMT (London) / 10.30am EST (New York) / 7.30am PST (Los Angeles) / 02.30am AEST+1 day (Sydney)
This month we're inviting 2 voice artists Sara Starling and Gayanne Potter to guest host their own webinar discussing the subject of mental health as a voiceover.
While most webinars focus on the technical or practical elements of voiceover, many miss out on one of the most important struggles that faces voice artists working today.
In an increasingly disconnected world, when you're running your own business and talking to yourself for hours on end in a padded cell, how do you look after your head?
Sara and Gayanne will discuss the many challenges that present themselves to voiceover artists on a daily basis. But before you run away screaming, they'll also offer ideas and resources to help stop your mind imploding, exploding and generally running away with itself!
What you will learn:
– How to recognise your mental state
– How to deal with the isolation that comes from working from home
– The best resources to keep you healthy (mentally and physically)
– How to stay on track under your own watch
Related Events