How To Use Effects: Processes, Inserts & Aux Channels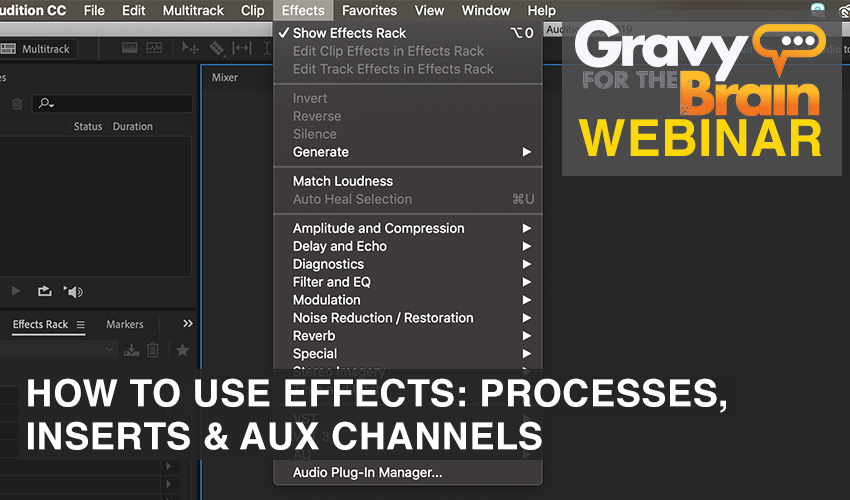 February 12th: 15.30pm GMT (London) / 10.30am EST (New York) / 7.30am PST (Los Angeles) / 02.30am AEST+1 day (Sydney)
Adding effects to your audio is the perfect way to give your work a professional sounding edge.
But to many voice artists, the idea of confidently adding effects is as easy as doing a quadruple backflip. That's why Rob Bee is here to help you open up your production skills to a whole new level.
Rob will show you the best ways to add effects to your audio and help you understand which method is best for you needs, regardless of your DAW (Digital Audio Workstation).
What you will learn:
– The different ways effects can be added to audio
– The difference between processes, inserts and aux channels
– How effects work in your preferred DAW
– How to drastically improve your production potential
Related Events