How To Charge Properly For Any Kind of Voiceover Work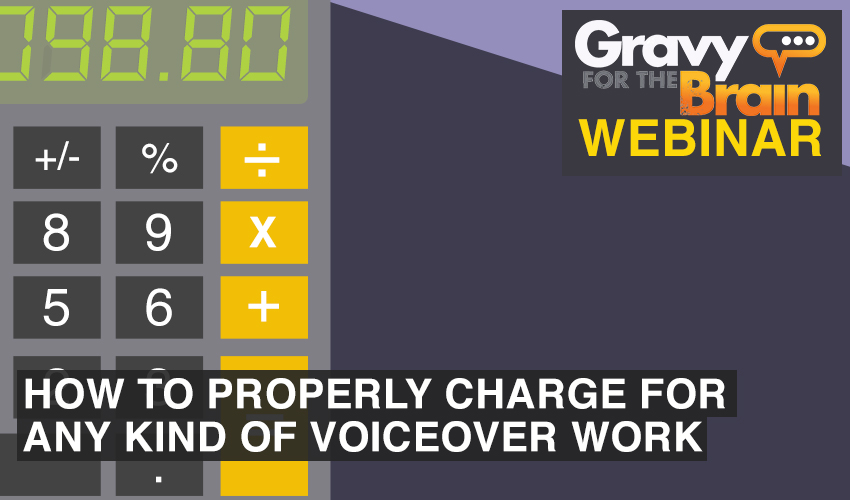 3:30pm BST / 07:30am PDT / 10:30am EDT / 01:30am +1 AEDT
Gaming? Audiobooks? Promo? Continuity? Live events? An internet ad?
Whatever type of voiceover work you're doing, the important thing is that you're getting paid a fair rate for the amazing work that you're doing.
Every kind of VO work is different when it comes to your rates, so to help you work your way through them, Hugh Edwards is going to break down every single type of voiceover work and what you should be charging for it.
In this webinar, you'll get:
– A run-through of the most common forms of voiceover work
– An explanation of what you should be charging for each one
– A full Q&A so you can have your own voiceover charging mysteries solved
Related Events