BREXIT: What It Means For You As A Voiceover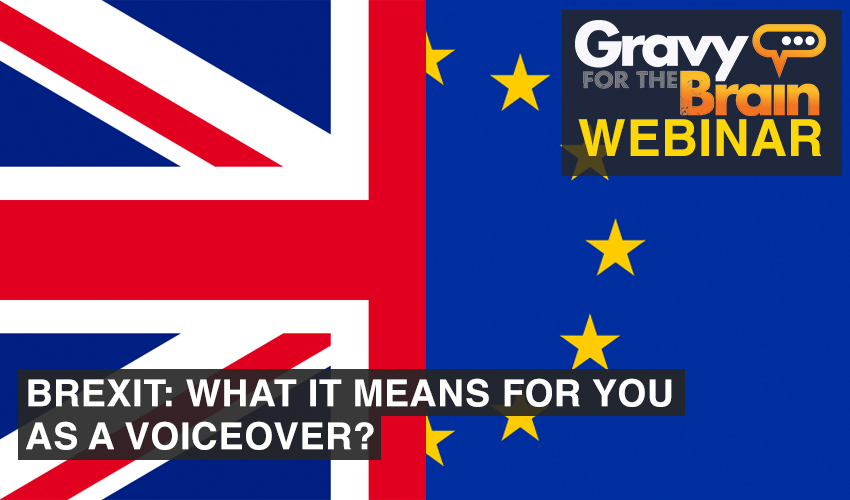 February 25th: 15.30pm GMT (London) / 10.30am EST (New York) / 7.30am PST (Los Angeles) / 02.30am AEST+1 day (Sydney)
Brexit is on the tip of everyone's tongue, but away from the speculation, political views and confusion, let's try to focus on the potential ramifications of Brexit on your business for you as a voice artist, so you can effectively plan ahead.
To provide you with sound legal advice on this, we're bringing in our guest webinar host Mark Weston.
Mark Weston is a partner and Head of the Commercial, Intellectual Property, Media and Information Technology Group at Hill Dickinson LLP. Some of Mark's more well-known media clients include RTL Group S.A., FremantleMedia, Elstree Film Studios, Groupon, mysupermarket, GOOP.com and the BBC…
…In short, he knows what he's talking about, so he's just the man to host this webinar.
The webinar will be comprised of a short presentation, but we want to make it a platform for you to ask the questions you want answered directly to Mark.
In this webinar, you'll get:
– A presentation and Q&A with lawyer Mark Weston
– Honest and informed scenarios of how Brexit could affect your voiceover business
– Advice on how you should prepare for the transition
Related Events