Add Character To Your Corporate, E-learning and Commercial Reads with Hugh Edwards
February 2
$99 – $199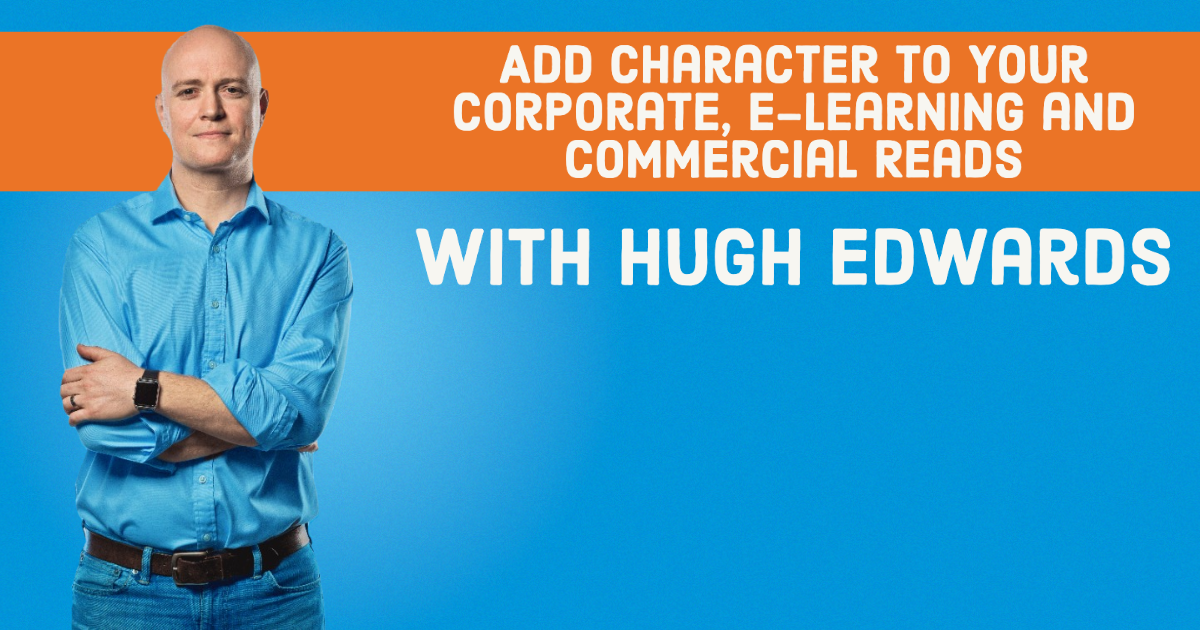 Join Hugh Edwards on Wednesday 2nd February 2pm UK time for a 3 hour pro workshop to work on Character Acting.
Start: 2:00pm GMT / 6:00am PST / 9:00am EST / 01:00am +1 AEDT
Members: £99.00 (inc. VAT)
Non-Members: £199.99 (inc. VAT)
Hugh Edwards is the co-founder of Gravy For The Brain and has a deep understanding of the VO industry through his career as an award-winning voice director and casting director, who has worked on over 3500 games, films and television shows.
Hugh's speciality is his character direction, which has seen him work closely with thousands of performers to bring their unique characters to life across the mic.
One of the emerging trends across sectors such as e-learning, commercial and corporate work is that they are continually adding in more characterisation to make their content more approachable and engaging to their audience.
Voice acting and characterisation skills have never been more important, even within sectors which up until a few years ago, required no characterisation work at all.
In this 3 hour workshop, Hugh will be working with a small group of voice actors to help you improve your characterisation skills, identify where characterisation is appropriate and use these abilities to secure work across the e-learning and corporate voiceover industries.
Sign up now and get your tickets while they're available.
Hugh will help you learn:
– The scale of e-learning, commercial and corporate work requiring characterisation.
– When it is appropriate to use characterisation in your demos and applications for work.
– Ifentify the market and niche best suited for your delivery and skills.
– How to begin securing work in these sectors using your new found skills.
– Exercises you can use to improve your characterisation skills going forward.
We only have 15 places for those who want to participate, so grab your tickets while you can.