A Beginners VO Workshop with Tanya Rich
January 20
$150.00 – $299.99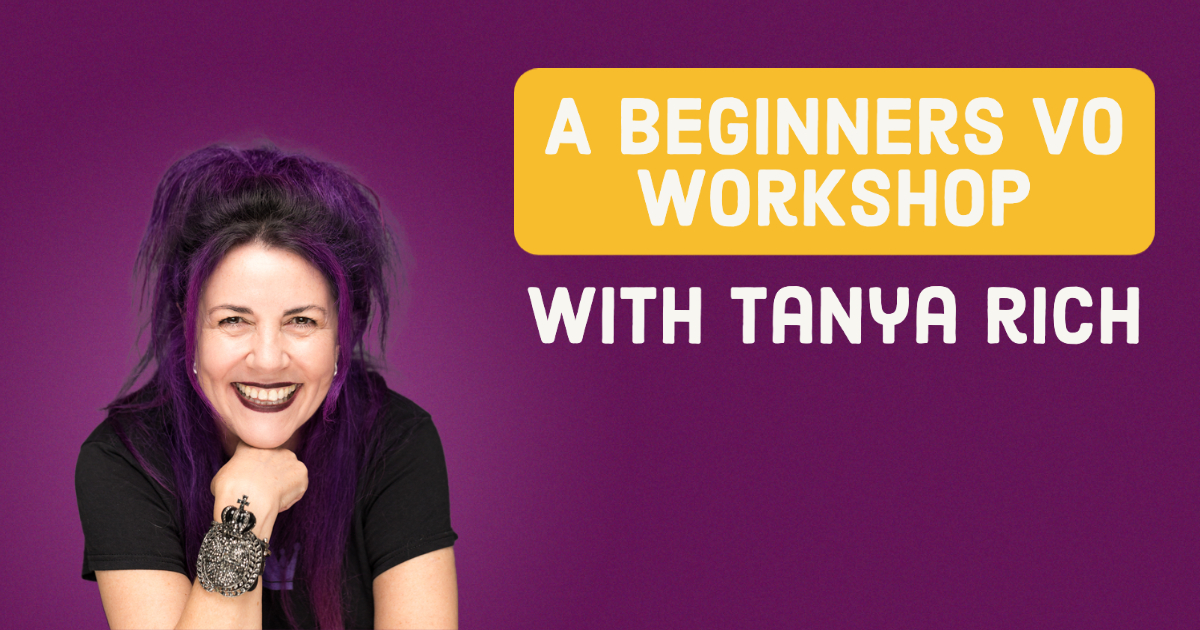 Join Tanya Rich on Thursday January 20th between 10:00 – 18:00 and take the first step into your new voiceover career.
10.00am GMT / 2.00am PST / 5.00am EST / 9.00pm AEST
Members: £150.00 (inc. VAT)
Non-Members: £299.99 (inc. VAT)
Tanya Rich is a British voiceover artist with more than 30 years of experience in the industry. Having worked with a global clientele in every genre of voiceover work there is; this is all to say, that Tanya knows the voiceover industry inside and out.
Tanya has worked with GFTB for years helping voice artists of all experience levels get to the next stage of their voiceover careers.
In this full day workshop, Tanya will give you a complete breakdown of the voiceover industry, to help you find your feet quicker and get started faster.
Tanya will help you learn:
– How to work as an independent voiceover artist.
– How to run your voiceover like a business.
– How to effectively improve your voiceover delivery and technical skills
– A breakdown of the skills you will need to succeed as a remote working VO
– Where you need to start looking to get your first jobs
– What the decision makers of the industry are looking for when it comes to VO talent
We only have 15 places for those who want to participate, so grab your tickets while you can.