A Beginner's Guide To Setting Up ipDTL, Source Connect and bodalgoCall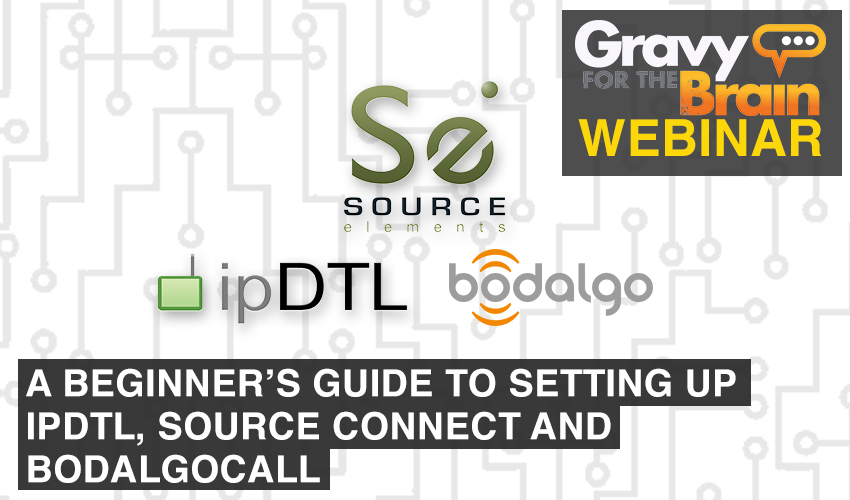 January 30th: 15.30pm GMT (London) / 10.30am EST (New York) / 7.30am PST (Los Angeles) / 02.30am AEST+1 day (Sydney)
Remote working is becoming a reality for voice artists across the world and remote recording is finally affordable and reliable enough for voiceovers to work anywhere they want.
But the important question is: Do you know how to remote record?
There are 3 major players in the remote recording field. These are ipDTL, Source Connect and bodalgoCall.
As a voice artist, you will have to eventually use all of these in your work, so there's no better time than now to learn how to use them all in one go! In his beginner's guide, Rob Bee is will be showing you how to be an expert in all 3.
What you will learn:
– The Pros and Cons of all 3 major remote recording providers
– How to use them and get the best performance you can
– How you can set them up in your own home studio
– How to troubleshoot basic problems
Related Events